Alcatel has announced a new tablet-based operating system Android 4.0 Ice Cream Sandwich.
The model is called One Touch Evo 7, it can be used as either a Wi-Fi-decision, or with an optional 3G-module.
Tablet is built on a processor with a clock speed of 1 GHz, has a 7-inch touchscreen display (resolution of his company has not yet disclosed), front-facing camera and a slot for memory cards microSD.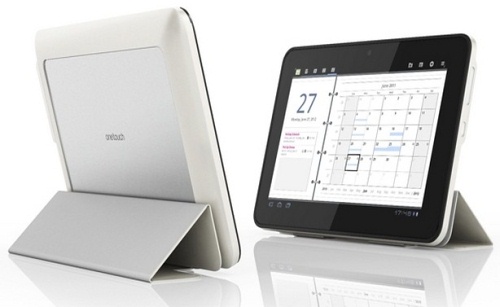 While no other details about the characteristics of the device.
Reported only that the exterior appearance of the tablet can be with removable colored frames.
Additionally, there are a variety of accessories for easy use tablet - stands, cases, folding screens, and so on.
The company has not yet announced when the novelty will be sold and how much it will cost.
Most likely, Alcatel One Touch Evo 7 will appear on the European market in the near future.