teXet TF-803: the thinnest frame in the world
The company "Electronic Systems" Alkotel "presented, as it claims, the finest of all the digital photo frame on the market - teXet TF-803. Novelty has the ability to play audio and photos (JPG, MP3) and is made in the original design. Model lies in a very thin body thickness of only 3 mm brushed metal silver. appear on the base frames are placed controls, and a slot for microSD / SDHC-cards. design allows the frame, both vertically and horizontally.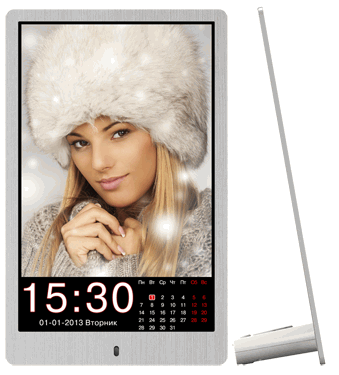 teXet TF-803 is equipped with an 8-inch digital display format with a resolution of 9:16 800h1280 points.
To install the software, system files, and demonstration of images, the new product has 8 MB of internal memory.
Frame displays the pictures of the most popular formats JPG, and supports music format MP3.
For photo with the standard features: a custom slide show, print preview, rotate and zoom the image.
Digital frame teXet also possible to use an alarm clock.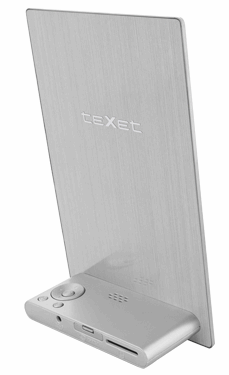 In addition, the device is equipped with a light sensor, which, coupled with night mode makes the most comfortable using the device even at night: according to the ambient lighting teXet TF-803 changes the intensity of the backlight.
Thus, the photo frame will not have to disconnect from the network, and it will not stop during sleep.
The suggested retail price is ultrathin Frames 2899 rubles.