MegaFon launched commercial operation of the fourth generation 4G (technology LTE) throughout South Ossetia, providing its customers with access to mobile internet at high speeds. The main advantage of 4G networks is a high-speed access to the mobile Internet - up to 50 Mbps. Main technological feature of the 4G network of MegaFon - its compatibility with existing networks 3G (UMTS) and 2G (GSM) in the entire country. This means that owners of devices with support for 4G LTE, when out of range of the new network will be automatically redirected to the 3G/2G network MegaFon, while maintaining access to the mobile Internet. MegaFon in South Ossetia, offers a range of tariff options for 4G-Internet. To become a user of the mobile Internet 4G, is sufficient to determine the mobile device for the network LTE, connect to the tariff "MegaFon-Login LTE RSO" and select the appropriate option - "Easy LTE" or "Fast LTE", which provide the required amount of traffic demand at high speeds. For the first users of the new network in South Ossetia, the company has prepared a special offer. From March 15 to start selling generic modem Megaphone E392. The unit is sold complete U-SIM-card of the new generation. The cost of this kit in the sales and customer service is 1990 rubles. All new users of 4G from MegaFon-South Ossetia can test high-speed mobile internet access free of charge within 3 days of activation in the network 4G LTE.
Lava Indian company has announced a new smartphone brand XOLO - Model X1000.
This smartphone is based on a single-core Intel Atom Z2480 processor with a clock frequency of 2 GHz and running is not the latest version of OS Android - 4.0 Ice Cream Sandwich.
Lava XOLO X1000 is equipped with a 4.7-inch touch screen with curved glass and a resolution of 720p.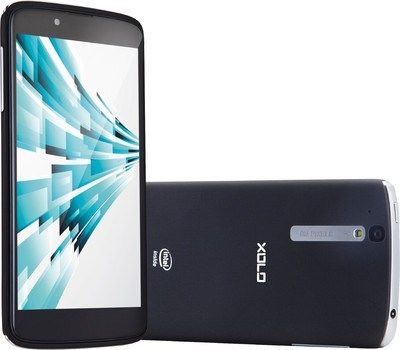 Among other features of the new smartphone - 1 GB RAM, 8 GB of flash memory, microSD-slot, 8-megapixel camera on the back, 1.3-megapixel front camera, support for 3G cellular networks and battery capacity of 1900 mAh.
The device is already available for order on the domestic market (in Flipkart and Xolo.in) at a price of 19,999 rupees (about $ 367 or 284 euros), and on April 20 he will go into the broader market.