How often have you lost the headset to the phone and then found it under the seat of the car, in your pocket or on a desk littered with all sorts of stuff?
How much time was required for search?
Plantronics company has developed an application for Android, which is designed to make the use of a smartphone with a headset as comfortable as possible.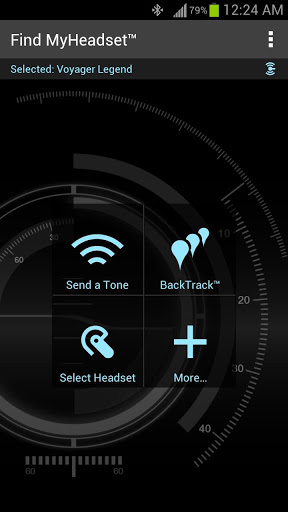 If the headset is turned on and is up to 10 m with the phone, the application needs to click the "Send alarm."
Headset starts making melody pre-selected by the user from the library (also set the volume level).
In this case, the phone must be connected all the sound settings.
If the headset is turned off or the owner is out of the interaction of a smartphone and a headset, you can find the device using the log BackTrack.
This distribution will mark on a map where the last time to use the headset (provided that the mobile phone installed the GPS-settings).
Owners of smartphones running Android 3.0 and later will be informed of the charge the headset in the notification bar.
Learn more about the application and download it
by the link
.