Just recently, the network has an image smartphone Nokia Atlas, which is expected, will go on sale in the U.S. operator Verizon Wireless as the Lumia 822.
Now published photos of the mobile device, which will soon be presented officially.
In the photo you can see that the device does support GSM networks fourth-generation LTE (as suggested earlier), and is equipped with Carl Zeiss camera with flash - there is an inscription on the body of the model.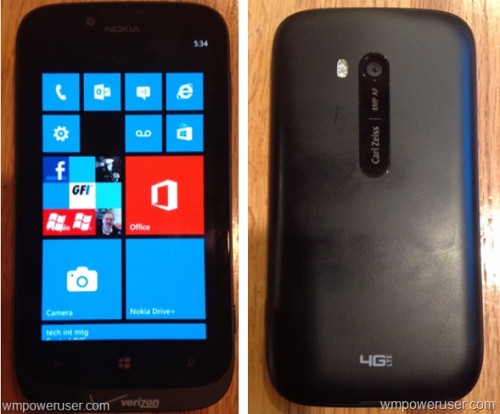 It is assumed that the smartphone Nokia Lumia 822 is similar in characteristics to the international model of Nokia Lumia 820 and Lumia 810 for T-Mobile.
That is, the new product is likely to get a 1.5-GHz dual-core processor, 4.3-inch touchscreen display, 1 GB of RAM and 8 GB of flash memory.
The device is running the operating system Windows Phone 8.