(SR5) UPDATED: New QX lenscamera pictures! Announcement on September 4 at 4pm London time!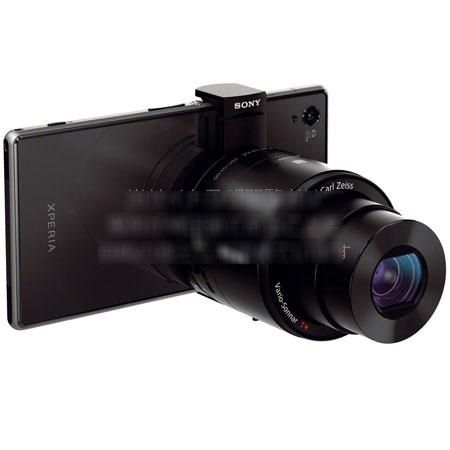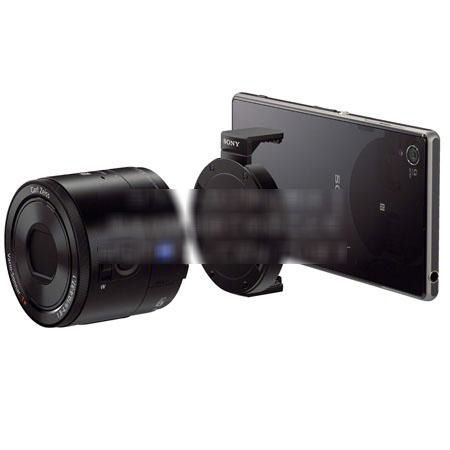 After Tomorrow, on September 4 at 4pm London time (yes "pm" and not "am"!) Sony will announce the new QX Lens Cameras! You absolutely have to follow the event live on SonyAlphaRumors! I will keep you updated with all first tests, news and preorder links.
And here are some more new images leaked via a Korean source that attached some inappropriate anti-Japanese text on the images (why the heck he did it we don't know). On these images you see the magnetic plate. You also have a picture of a guy with perfectly styled hair (lol) that uses the lens separated from the camera.
UPDATE: One of my sources said there will be special covers for the most popular smartphones (Thanks Ice..!). They will allow to mount the lens without the bracket. Indeed one of the leaked pictures shows you the cover on a Sony Honami smartphone: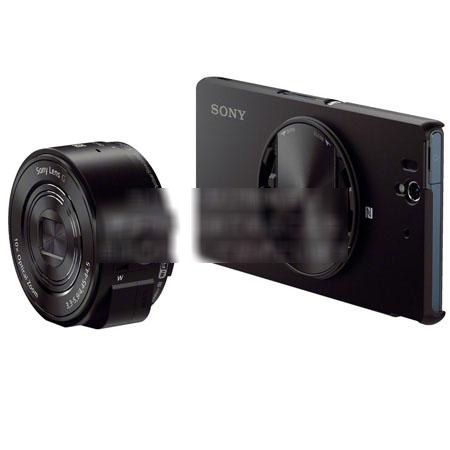 Reminder:
1) The name of these cameras is actually "Smart Shot". It's a mix between Smart-phone and Cyber-Shot.
2) The SmartShot lenses have in lens stabilization!
3) Again, it's compatible with all Android and iOS devices via Playmemories APP (the new version will come out soon. My sources tested the BETA version). Connection via Wi-Fi/NFC
4) Videos in HD video 1080/30p, format MP4. Can be recorded with low noise even in dark places.
5) The captured image is saved automatically in both the smartphone and memory in the camera.
6) You can control zoom, exposure, white balance, and focus on your mobile device.
7)
The QX10 has the same 1/2,3 inch 18 megapixel CMOS sensor and f/3,3-5.9 lens as the
Sony WX150 ($400 on Amazon)
. WIll be priced at $250.
8)
The QX100 costs $450. That is $300 less than the price of the
RX100MII camera ($748 here at Amazon)
that features the same sensor and lens! Great pricing! You can get the best compact camera yet on market for $300 less.