Apple helps Encircle expand its support for LGBTQ+ youth and their families
With new contributions from Apple and leaders in music and business, the pioneering nonprofit will serve even more young LGBTQ+ people with new community resource centers across four states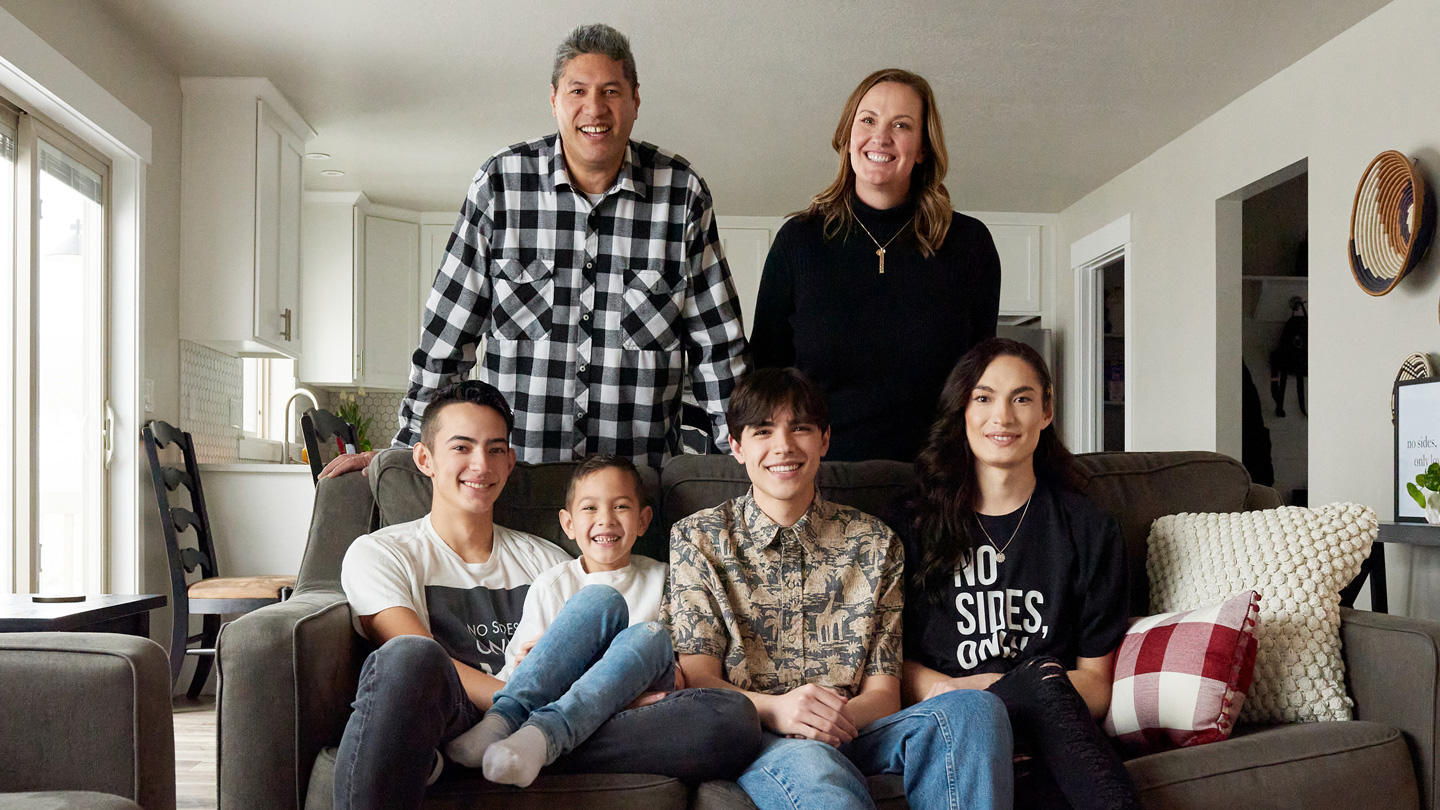 In the summer of 2017, the Toelupe family heard about a little blue house in Provo, Utah, called Encircle. The nonprofit had a simple message, "No sides, only love" — and in the years to come, Encircle would prove to be part second home, part sanctuary, and the entry point to a community Micah Toelupe credits with saving his life.
As one of only a handful of gay students at his high school in rural Utah, Micah was struggling with depression, anxiety, and social isolation. That's why stepping through the front doors of Encircle — where he felt like "one of a billion" instead of one of a few — felt so different.
"The effect it had here is so insane," says Micah. "It really did save my life. You could walk right into the house and be surrounded by people who are going to love and respect who you are. It was always there, and you were always welcome."
Encircle, a Utah-based nonprofit, was founded in 2017 to help young LGBTQ+ people and their families find support and a sense of belonging at community resource houses across the state. This month, the nonprofit launched a new campaign that leaders in business, music, and technology are rallying behind, with new donations from Apple, Qualtrics founder Ryan Smith and his wife, Ashley — who also own the Utah Jazz — and Imagine Dragons's lead singer Dan Reynolds and his wife, musician Aja Volkman.
The donations — valued at $4 million — will help kickstart Encircle's national expansion, with new community resource houses in Utah, Idaho, Nevada, and Arizona. In addition to a $1 million contribution, Apple will be donating iPads and other products to help expand Encircle's virtual programming and inspire new pathways for digital connection, creativity, and education.
https://www.apple.com/newsroom/2021/02/apple-helps-encircle-expand-its-support-for-lgbtq-youth-and-their-families/