Samsung HMX-F90: 720p camcorder with a 52-fold zoom
Samsung Electronics has introduced a new digital camcorder Samsung HMX-F90.
It can record high-definition video with a resolution of 1280 x 720 pixels (30 frames / second NTSC, 25 frames / sec PAL), equipped with a 5-megapixel CMOS-sensor and a folding 2.7-inch display, where you can not only view, but and edit the captured video.
In addition, the new index has an impressive optical zoom: 52x (with digital Intelli-zoom - up to 70x).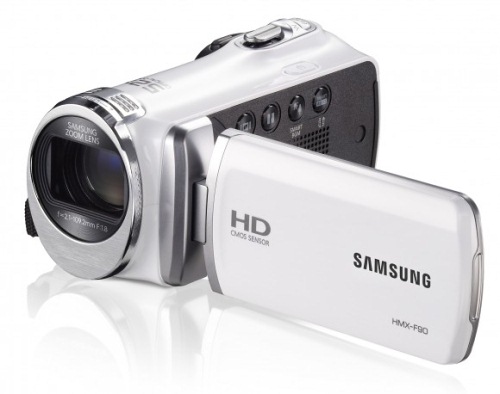 The camcorder can record video in MP4 format with AAC-audio via HDMI can be output to an external display.
Record photos and videos on the device is on the memory card SDHC / SDXC.
Dimensions are 119x56, 4x53, 9 mm, and weight - 267.9 grams.
While it is not clear when the new product goes on sale and how much it will cost.
Rather, the sale will begin closer to New Year's holiday, and the price can be much like the model F80 - $ 140.