Tablet iriver WOWtab: rival Google Nexus 7
South Korea's iriver introduced its first tablet-based operating system Android 4.1 Jelly Bean.
The model is called iriver WOWtab, it is equipped with a 7-inch touch-IPS-display with a resolution of 1280 x 800 pixels and features like the Google Nexus 7.
The device is based on the quad-core NVIDIA Tegra 3 processor with a clock speed of 1.2 GHz, equipped with wireless modules Wi-Fi 802.11 b / g / n and Bluetooth 4.0, GPS-receiver, 2-megapixel front camera, 1 GB RAM, 16 GB of internal memory and microSD-slot.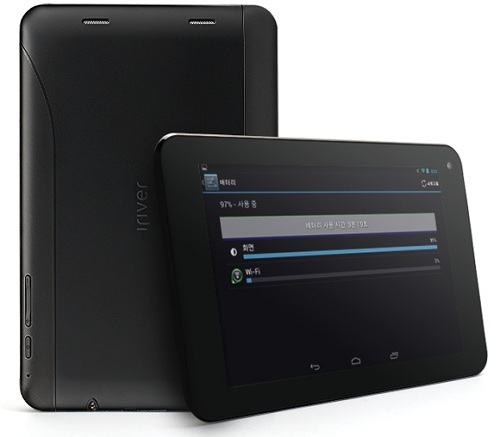 It is reported that the release of iriver WOWtab in South Korea is scheduled for February 21.
At the start of sales of the tablet will cost only 248,000 Korean won - the equivalent of $ 230 or 172 euros.
While nothing is known about whether this will be a novelty in the other regions.