The new series of portable systems of locks for laptop, Macbook and ultrabooks from PNY
Company PNY Technologies announced the launch of a new series of portable systems locks for laptops branded ThinkSafe, designed for laptops, Macbook and ultrabooks any brand.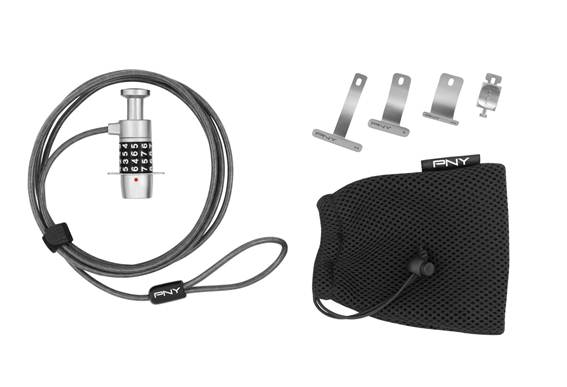 As the producer, the theft of laptops at work or in public places has become a common phenomenon.
Number of stolen laptops is increasing every year.
Most often suffer from owners of expensive devices, especially laptops under the brand Apple.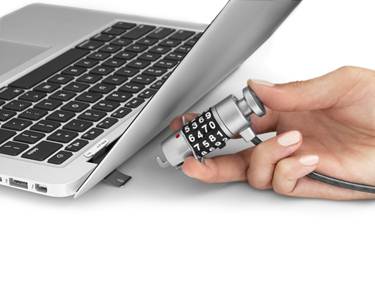 To solve this problem, the company released a series of products ThinkSafe.
Devices easily and conveniently attached to any laptop, either Macbook or ultrabook, and do not interfere with it.
Another advantage - low price.
ThinkSafe series uses patented fastening system consisting of steel plates, which are inserted into the loop of the laptop screen.
As stated by PNY, its product line - the only solution on the market for security devices Apple MacBook, as not all are equipped Macbook Apple security slot.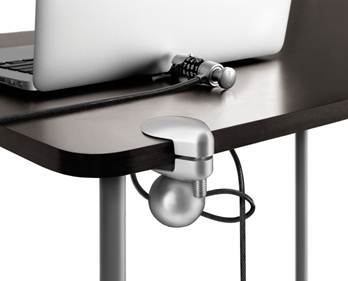 ThinkSafe series includes 3 products:
Universal system of locks for most notebook models

Universal Portable cistem locks for Macbook

Portable screw clamp for fixing on the table (for use in the absence of the possibility to attach a cable to a stable object)
The suggested retail price for a universal portable system of locks and ThinkSafe ThinkSafe for Mac is set at 1199 rubles, including VAT, and for portable screw joint security ThinkSafe Portable Security Clamp - 809 rubles including VAT.