The entire range of ADATA SSD-passes to the form factor of 7 mm
ADATA Technology Company announced that it has produced all SSDs are now thinner and lighter.
According to the manufacturer, at a thickness of 7 mm of its existing and future models of SSD-drives are ideal for installation in thin laptops and ultrabooks.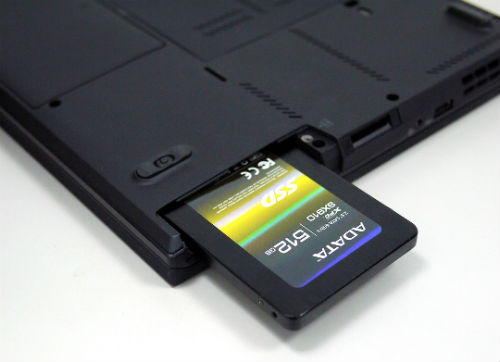 The thickness of a conventional hard drive form factor 2.5 "9.5 mm.
However, due to the current trend towards a more thin and light notebook manufacturers are placing new demands on all structural components of the PC, especially the hard drives.
New SSD-drives ADATA thinner than its predecessor by 26% and is not inferior to them in speed, capacity and reliability.
In particular, the new SSD-drives come complete with plastic extenders that allow them to establish and traditional compartments 9.5 millimetroovyh drives.