Pocket Photo Printer Pocket Photo PD233 from LG is already in Russia
LG Electronics has announced the release of Smart Pocket Photo Printer Pocket Photo PD233 in Russia.
In the words of the company, its Pocket Photo Printer delivers high-quality photos and supports wireless, which makes it an ideal companion for smartphone platforms Android and iOS.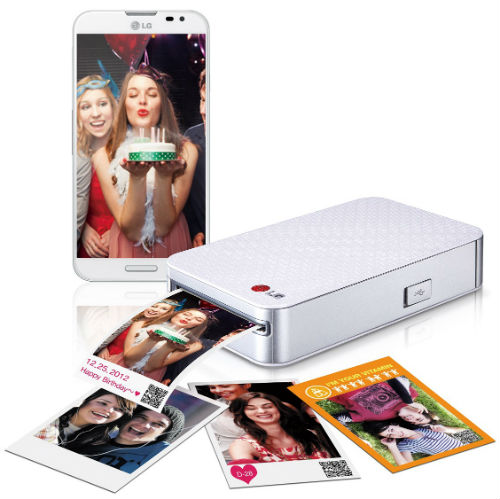 LG PD233 - one of the most compact and light mobile photo printers, the size of which is only 72 x 12 x 24 mm, weight - 212 g It fits easily in the palm of your hand or pocket.
Convenient and practical size photos 5.1 x 7.6 cm (2 x 3 inches) are ideally suited to show or give to friends and family.
Downloading and installing to your Android or iOS smartphone free app LG Pocket Photo, users can connect it to a pocket photo printer LG PD233 and immediately start typing.
The device supports the Bluetooth technology for devices platfome Android and iOS, as well as Near Field Communication (NFC) for devices platfome Android.
Printing is an inkless technology ZINK (complete pack of 10 sheets).
It is claimed in LG, eliminates the need for expensive cartridges as colored dots on paper are ZINK 2.0 chemically by heat.
Compared with conventional printing processes inkless ZINK paper longer retains an image that looks less blurry.